"Matti Kallio is a superb instrumentalist who extracts a wide-range of expressions from the accordion, from dazzling
speed to delicate slow tempo performances." – World Music Central
Matti Kallio is an award-winning Finnish multi-instrumentalist musician, composer, arranger and music producer. His main instruments are chromatic and diatonic accordions, piano and ethnic flutes.
The latest solo album, Waterfjord, was released on 27.1.2023 on all digital platforms. You can buy it as a download at www.mattikallio.bandcamp.com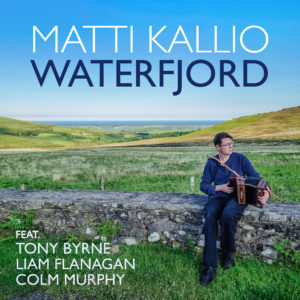 Kallio's awards include the Womex Artist Award as a member of Finnish folk music band Värttinä, and four Emma Awards, the Finnish equivalent of the Grammy Awards.
He has worked on apx. 200 albums and countless live performances all over the world. The projects cover a wide variety of musical styles, from pop to traditional folk music, jazz to classical choral music, from gospel to children's music..
Kallio's work credits include Värttinä, Hector, Vesa-Matti Loiri, Rajaton, Björk (with Voices of Europe), BBC Concert Orchestra, Icelandic Symphony Orchestra, UMO Jazz Orchestra, Atli Örvarsson, Miljoonasade, Yö, Club for Five, Anna Eriksson, Johanna Kurkela, Laura Voutilainen, Suvi Teräsniska, Icelandic National Theatre, Reykjavik City Theatre, Sinfonia Nord, Bubbi Morthens, Egill Olafsson, Jon Anderson (with Todmobile), Finnish National Theatre, Helsinki Philharmonic Orchestra, and the Finnish National Ballet.